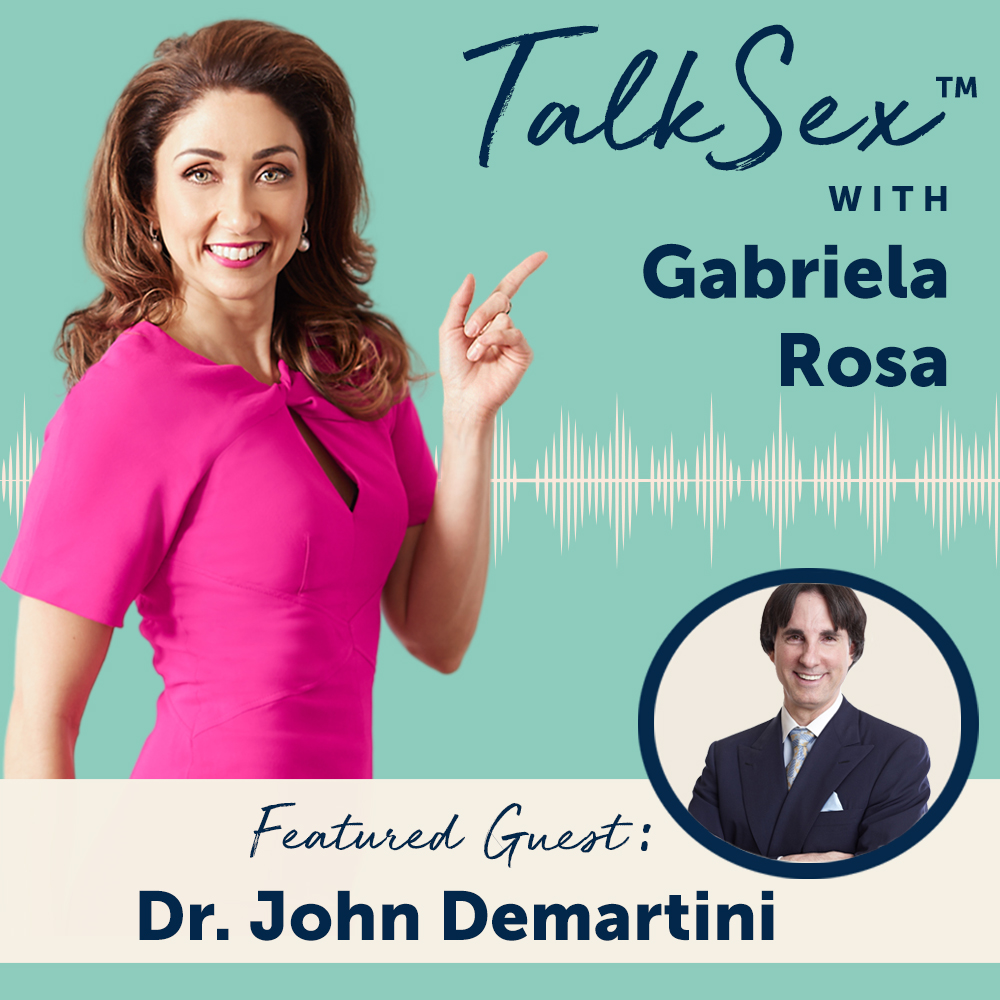 Erectile dysfunction can be frustrating, scary, and humiliating; however, it can also represent a unique opportunity for greater self-understanding, compassion, and an even better relationship with your partner.
Today, my guest, Dr. John Demartini, is a human behavior expert, best-selling author, and internationally renowned speaker. John is the creator of the Demartini Method. He leads workshops and courses designed to help people transform every aspect of their lives. Dr. Demartini is an outstanding educator who has written books on various topics, including love and partnership and has worked with thousands of people worldwide.
Dr. John Demartini is a world-renowned human behavior expert and speaker and a best-selling author who developed The Demartini Method, a revolutionary tool in modern psychology. He also created The Breakthrough Experience, a personal development seminar where he teaches the practical application of The Demartini Method to help you overcome anything that stops you from reaching your greatest potential and living a meaningful, empowered life.
In this episode, John and I discuss erectile dysfunction and some associated psychological barriers to 'getting it up' that may require attention. We also talk about overcoming resentment, valuable ways to communicate about sex, how comparison influences erectile dysfunction, and more. John shares so many words of wisdom, and you might even want to listen to this episode on repeat. Enjoy!

"The moment you can level the playing field and have reflective awareness, the intimacy returns." - Dr. John Demartini
Show Notes:
Why erectile dysfunction happens
What influences sexual performance
Why compensation turns into resentment
How to overcome resentment
Why comparison affects erectile dysfunction
How to rebalance the relationship
How your values can lead to better sex
The truth about personality traits and sexuality
How to respect the phases of your relationship
Helpful ways to communicate about sex
Why your relationship with yourself influences sex
A practical guide to loving all parts of yourself
"Love people for who they are, they turn into who you love." - Dr. John Demartini
Connect with Dr. John Demartini:
Facebook | Instagram | YouTube | Dr. John Demartini
The discussion continues over on social media follow TalkSex
™

with Gabriela Rosa:

"There's no doubt that there's a psychological component in a great number of these situations." - Dr. John Demartini