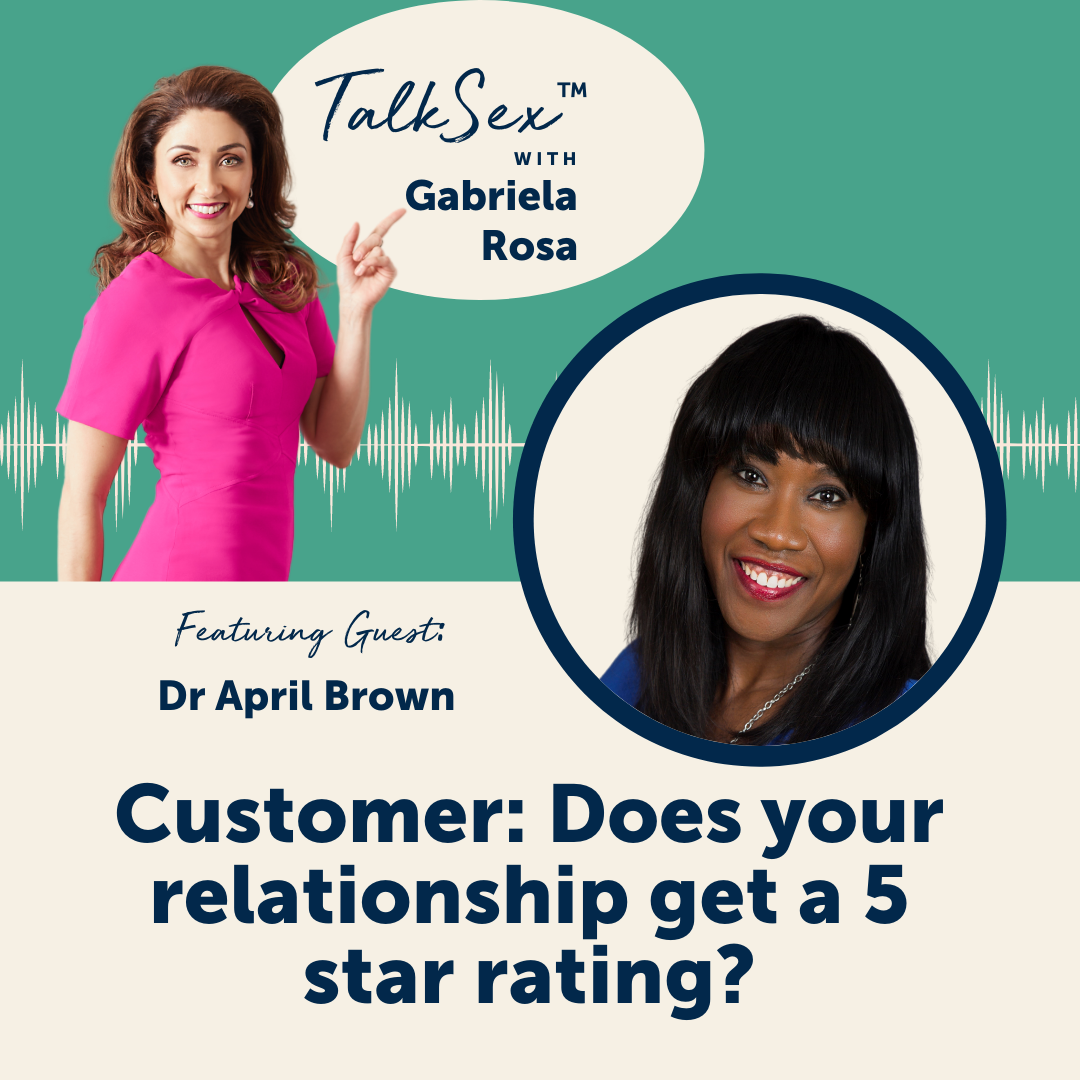 Today's guest Dr. April Brown is an intimacy guru and in this episode, she and I discuss common causes of the erosion of intimacy in a long-term relationship, strategies for rebuilding that intimacy, and even tools of self-love or self-intimacy. Dr. Brown and I talk about how to be a chameleon with communication, when a couple needs a timeout, and how to recognize emotional "flooding" in your partner. Dr. Brown also shares why she makes couples write instead of simply sitting and listening to their partner and how we can practice listening to truly hear.
Dr. April is a licensed mental health Christian counselor, board-certified tele-mental health provider, national certified counselor, Florida certified sex therapist, and a qualified clinical supervisor. She specializes in anxiety, depression, self-esteem, relationships and sex therapy, emotional support for animals, and tele-mental health.
Listen in to learn ways to develop intimacy, the importance of hydration, and why your partner should be your number one customer service relationship.

"When you're so stuck, where there's no air, there's no passion." - Dr. April Brown
Show Notes:
Defining intimacy
Layers of romantic intimacy
The concept of self-intimacy
Breaking down the different types of intimacy
Root causes of loneliness in a relationship
The number one reason why couples separate
Learning how to speak your partner's language
Where intimacy goes wrong
Teaching your children about relationships
The value of unflinching self-love
Tools of self-love
Strategies for rebuilding intimacy
Causes of the erosion of intimacy
"Most relationships end because people get lonely." - Dr. April Brown
Links Mentioned:
Connect with Dr. April Brown:
Facebook | Instagram | Twitter | LinkedIn
The discussion continues over on social media follow TalkSex
™

with Gabriela Rosa:

"If a relationship doesn't work for two people, it doesn't work." - Gabriela Rosa

< END BLOG >

< Insert Custom SEO Title and Description into Advanced SEO settings below.