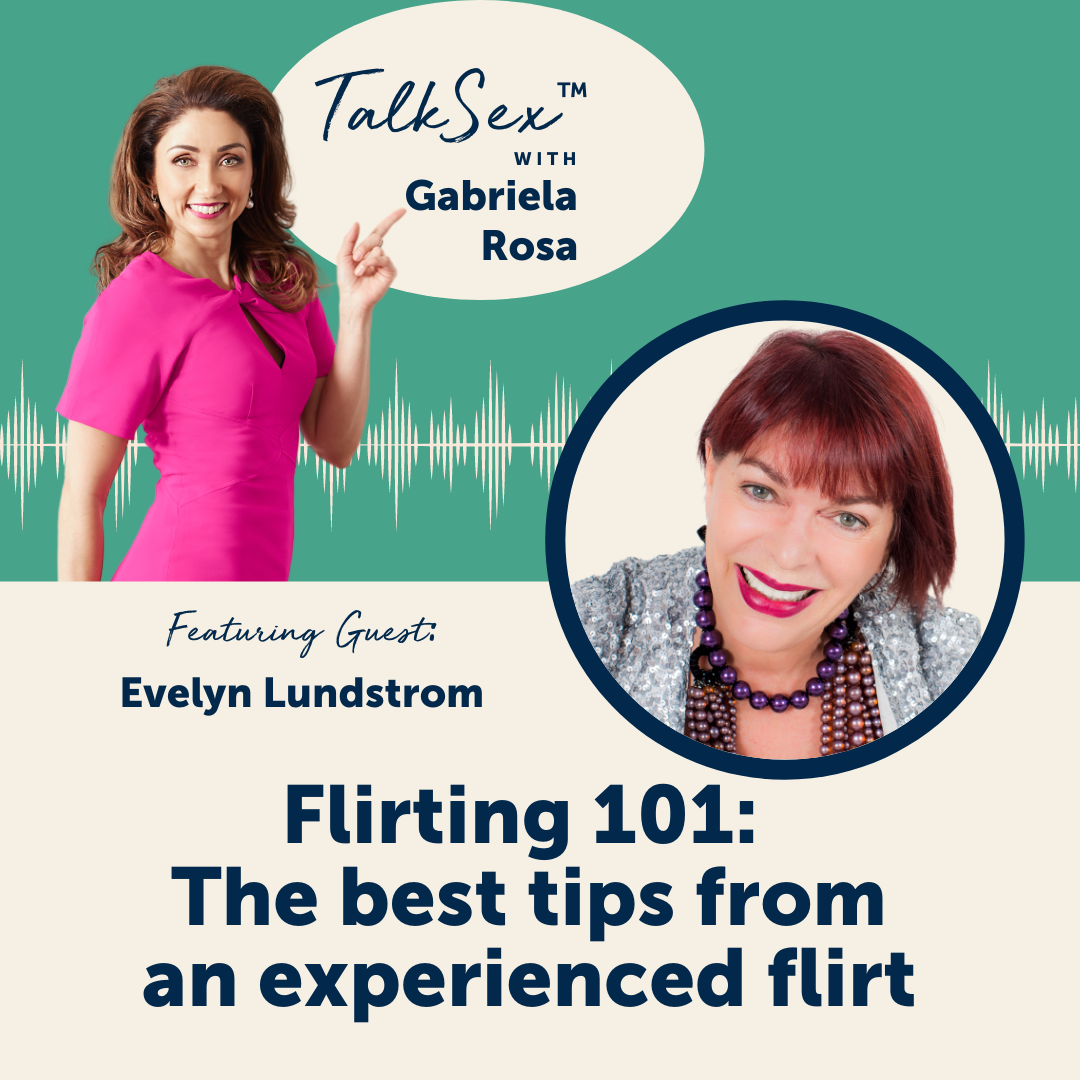 Women could always be better at flirting. And, let's face it, most of us could be better at recognizing a potential flirt. The conversation with my guest this week, Evelyn Lundstrom, reads like a course on Fabulous Flirting 101. We talk about tips for demonstrating desire and balancing flirting with the chase. We also talk about differences in flirting between men and women and the importance of getting back into your body and out of your head to enjoy the moment and enjoy the process.
Evelyn Lundstrom works as an executive presence and personal brand strategist, image coach, and corporate trainer. In her business, she helps in training those who wish to enter the personal brand image industry.
Listen in to this episode to find out what Google knows about flirting and which pick-up line guys go for every time Evelyn uses it.

"My suggestion is: don't read the rules." - Evelyn Lundstrom
Show Notes:
How to flirt
Flirting tips
Balancing flirting with the chase
Politely turning down a flirt
Differences in flirting between men and women
Respectful flirting
Getting back into your body
Flirting versus being friendly
The joys of appreciating being flirted with
Recognizing if someone is flirting with you
Generational trends in flirting
"I've got this eyebrow and it's always gotten me into trouble." - Evelyn Lundstrom
Links Mentioned:
Facebook | Instagram | LinkedIn | Twitter
The discussion continues over on social media follow TalkSex
™

with Gabriela Rosa:

"Confidence sells every time." - Evelyn Lundstrom